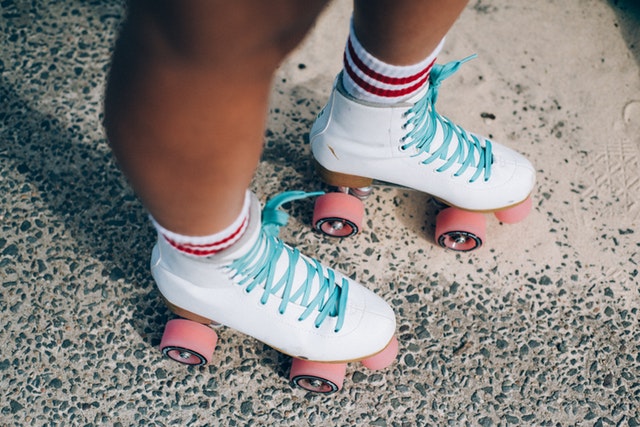 Roller skating is one of the most fun sports you can do, but like any physical activity, you can end up with some aches and pains if you're not careful. One of the most common complaints from roller skaters is that they are experiencing foot pain. Fortunately, there's usually an easy fix to this! Check out these tips to learn how to relieve roller skating foot pain, from the pros at Rainbow Roller Rink in North Tonawanda, New York.
Common Causes of Roller Skating Foot Pain—And How to Treat Them
Roller skating is a great low-impact form of exercise, but if you experience pain while skating, you may need to make some adjustments to your skates. (Of course, always consult your doctor if you're starting a new physical activity or experiencing problems when exercising.)
Blisters
Like breaking in new shoes or going on a longer-than-usual hike, roller skating can sometimes result in blisters from the friction between your foot and the skate boot. Making sure you're wearing properly fitted skates is important, but you can also prevent blisters with these tricks:
Wear thick socks or try layering socks.
Add moleskin padding to the parts of the boot that are causing irritation to your foot.
Keep your feet dry with good quality moisture-wicking socks or by using talcum powder.
Lace Bite
The other most common cause of foot pain from roller skating is known as lace bite or tongue bite, and it's pretty much what you'd expect from the name—tight lacing on your skate causing it to cut into the tendons of your foot, hence the "bite." The pain is generally sharp and can occur on the top of the foot from the toes up to the front of the ankle, and in some cases even up the shin.
Lace bite is usually caused by wearing your skates laced too tightly, skating hard after a period of not skating, skating in brand new skates that are not broken in yet, or skating in old, worn-out skate boots that don't have proper structure and support. Usually a bit of rest and icing the affected area will help lace bite go away fairly quickly. To avoid lace bite going forward, follow these tips:  
Use a different lacing technique to redistribute the pressure on your foot and ankle.
Break in new skates over time. Try wearing them for a few minutes a day around your house, increasing the time each day. Skate for a short period of time in your new skates and then switch back to an already-broken-in pair. Work your way up until your new skates are gradually broken in.
Invest in a good pair of roller skates. Cheap skates often lack the support needed to skate comfortably, which you might be trying to compensate for by lacing them more tightly. Visit our North Tonawanda skating pro shop to buy new skates or get some advice on your skating equipment!