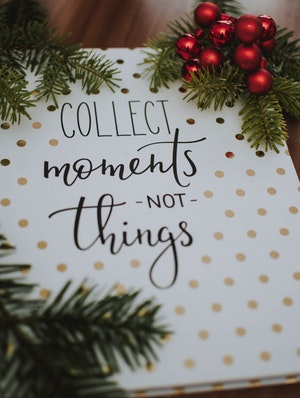 The holidays are here! Kids are out of school, family and friends are visiting, and you may be scrambling for fun, affordable things to do in North Tonawanda. Don't stress; the answer is simple—just come on out and roller skate at Rainbow Roller Rink!
Reasons to Go Skating During the Holidays (Or Any Time!)
Roller skating is the kind of good, old-fashioned fun that the whole family can enjoy, which makes it the perfect activity for holidays, school breaks, or any time when you want to get together with loved ones.
Indoor Activities for All Ages
One of the best reasons to hit the rink with your family and friends during the holidays is to combat cabin fever. It's boring enough to be stuck inside due to the weather; if there are extra people staying in your home, it's even more important to get out of the house and do something fun in order to avoid getting on each others' nerves. 
At Rainbow Roller Rink, we have roller skating, an arcade full of awesome classic and new games, and even a bouncy indoor playground for the kids! (Please note that the Bounce Zone height limit is 54 inches.) An afternoon or evening out will help everyone get along and even provide a way to make new memories and traditions with your family.
Skating is Active, Healthy Fun
When you think of the holidays, you probably think of three things: Family, gifts, and of course food. Big family dinners, sweet treats from the neighbors, holiday cocktail parties, seasonal flavors, and warm, welcoming comfort food make the holidays the tastiest time of the year—but all of those rich foods and drinks can leave you feeling a little less than festive. That's where roller skating comes in!
Combine merry-making with some aerobic exercise by going roller skating. Check out our schedule to see weekly specials and events, and be sure to take a look at our holiday events, too. Exercise is a proven mood-booster, and roller skating is a great way to get moving without feeling like you're on Santa's naughty list. You'll be getting aerobic exercise, strengthening muscles, improving stamina, and toning your core, all while having a blast. Take that, treadmill!
Plus, physical activities like roller skating are also great for your mental health. The holidays can be stressful, so it's important to take time for self-care and relaxation. Feel like a kid again as you glide around the skating rink to your favorite skate jams, and pass the fun on to the next generation by teaching your kids, nieces, nephews, or grandchildren how to skate.
We hope your holidays are merry and bright! Come visit us for family-friendly fun at Rainbow Roller Rink and be sure to share your photos with us on social media.