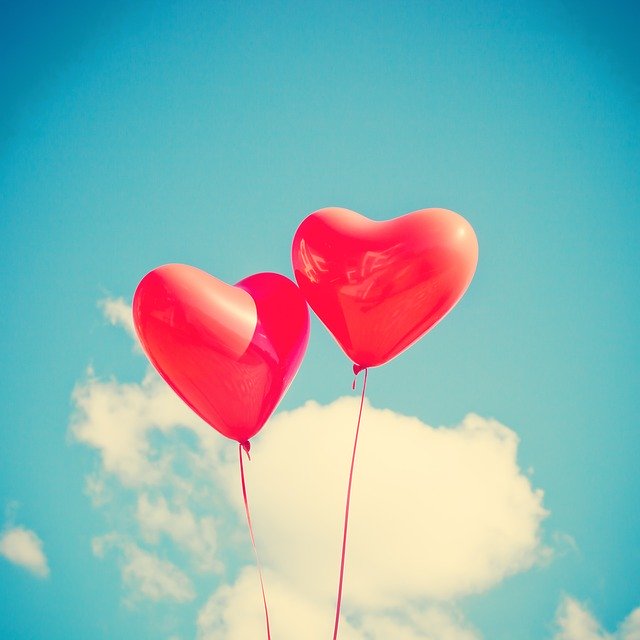 Everywhere you look, there are flowers, cards, and heart-shaped boxes of candy. Cupid is stringing his bow, and love is in the air. Yep, Valentine's Day is almost here! If you haven't made plans yet for Valentine's Day weekend, it's time to get moving. There are so many Valentine's Day activities in Buffalo and the surrounding area, including our favorite: Roller skating! Don't miss out on the fun; check out our Valentine's Day weekend events at Rainbow Rink and feel the love. 
Valentine's Day Weekend at Rainbow Rink
Friday, February 14th, 2020
Join us on Valentine's Day for Friday Fun Skate! Bring your boo, your bestie, or your kids for a fun night of roller skating and great music to show them how much they mean to you.
The Deets:
Friday Fun Skate
6:00 pm — 10:00 pm
$7 admission
$3 skate rental
Saturday, February 15th, 2020
When it's cold outside, an indoor date is the way to go. Saturdays are always a blast at Rainbow Rink, with our Learn to Skate Class from 11:00 am to 11:45 am, and Family Mega Skate from noon to 10:00 pm. If your special someone isn't confident on skates, bring them early for the skating class so they can learn the basics of roller skating from certified instructors. Plus, your class admission gets you into the Family Mega Skate session right after, so you can practice your moves together. For an even more impressive date, buy them their own pair of roller skates from our pro shop! Skates make a great Valentine's Day present because they give you a reason to go on more skating dates. It's a win-win!
The Deets:
Learn to Skate Class

11:00 am — 11:45 am
$7 admission
$3 skate rental
Get into the following skate session for free!

Family Mega Skate

Noon — 10:00 pm
$7 admission
$3 skate rental
Sunday, February 16th, 2020
For more family-friendly fun, join us on Sunday for our Family Afternoon Skate. Bring the whole family for an afternoon of fun and togetherness.
Of course, if you've got a kid-free evening and want to experience the best date in North Tonawanda, you'll want to join us for our evening Adult R&B Skate with DJ E-Z Ed! This "grown folks" skate session is for ages 25 and up only. Adult beverages are available, so bring your Valentine and skate the night away to the best classic and current R&B jams. It's the perfect way to cap off Valentine's Day weekend with the one you love. And hey, if you're single, come on out anyway. There's no better place to meet someone special!
The Deets:
Family Afternoon Skate

Noon — 4:30 pm
$6 admission
$3 skate rental

Adult R&B Skate with DJ E-Z Ed

8:00 pm — midnight
$10 admission
FREE skate rental
Ages 25+
Bring your ID
Adult beverages available