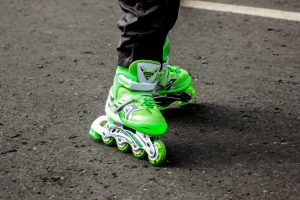 Are you in the market for a brand new pair of skates? If so, then you'll definitely want to keep these guidelines and tips in mind during your search:
What Kind of Skate is Right for You?

– There are many different kinds of skates, and you need to decide what style of skate is right for you. Do you want to speed skate, or is rhythm or jam skating more your speed? You could even consider an artistic skate.

There Are Price Points for Every Budget

– Skates can be expensive, but they don't have to be. There are plenty of wonderful beginner options that won't break the bank!

You Can Express Yourself

– There are so many options now in the colors and finish of skate boots, wheels, and laces. Plus there are all the other fun accessories you can add to your skates like charms or even lights!

You Can Customize Your Skates

– The ball bearings, wheels, and even the tightness of your trucks will all affect how your personal pair of skates handle. Don't be afraid to experiment!

Buying Skates for Children

– If you're buying for a child, remember that there are lots of great skates for kids too! There are even adjustable skates for growing kids.
If you're interested in buying skates, our North Tonawanda skating center can help! Our pro shop has experts ready to help you find the perfect skate for you, no matter your skating style, budget, or even personal style! Contact us today at (716) 693-1100!