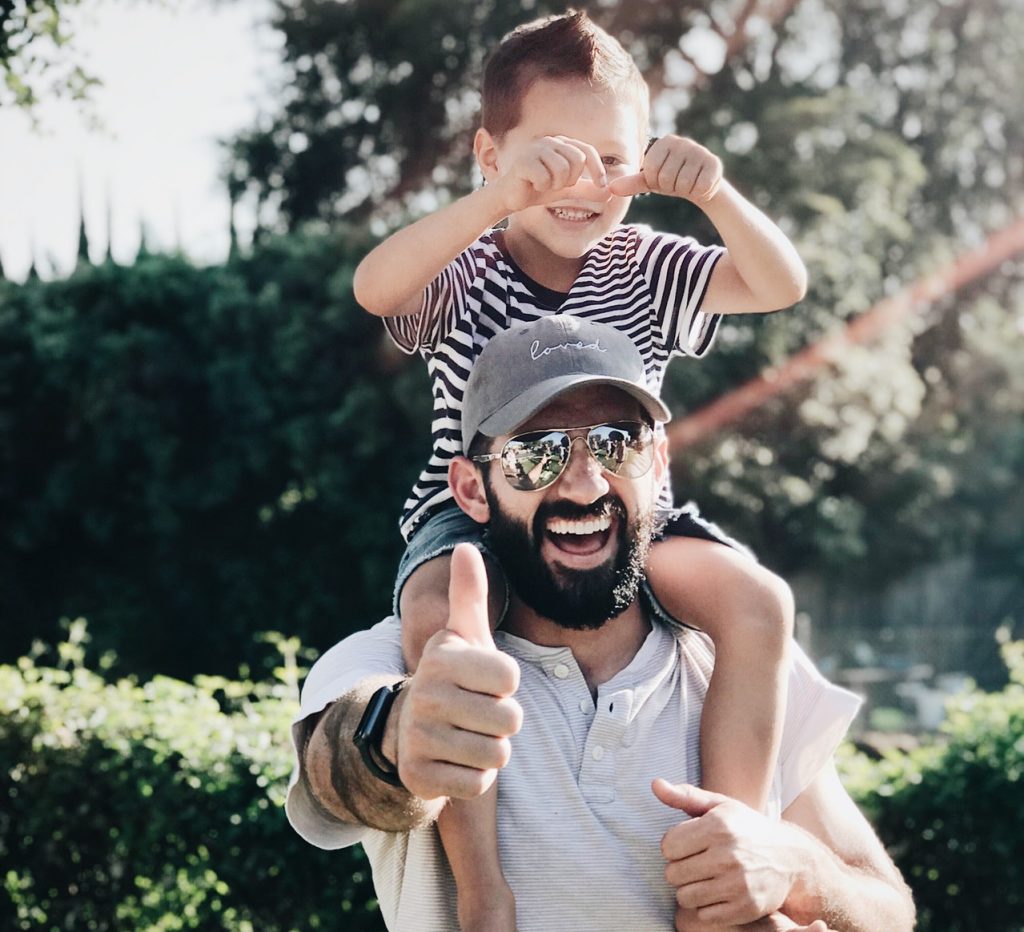 Father's Day is coming up next month, so don't procrastinate! Figure out what you're doing for Father's Day now so you have plenty of time to get ready for the big day. And remember, you don't have to spend a lot of money to show Dad you care; these affordable Father's Day gift ideas will mean more than any fancy tech gift or expensive sports tickets ever could. (And hey, if you have the budget, why not do both?)
Affordable Father's Day Gift Ideas
Get Together
Do you know what parents want more than anything else—especially when their kids are all (or almost) grown up? Spending time together! No amount of money can replace hanging out and making memories, so instead of buying your dad an object for your Father's Day gift, plan a day to spend quality time together. These are just a few ideas, but you can tailor the day to fit your dad's unique interests!
Go roller skating. Was your pops a roller disco divo back in the day? Take him to the skating rink for some nostalgic fun. 
Get breakfast together. Treat your dad to his favorite breakfast, whether that's at a local diner or your own kitchen. In the immortal words of Ron Swanson, "Give me all the bacon and eggs you have. Do you understand?"
Catch a movie. Take your dad out for a movie of his choice, whether it's a blockbuster action movie or an obscure screening at the local art cinema. You could even arrange a movie night at home by renting his favorite film and popping some popcorn. 
Get Handy
If you're the crafty sort, why not make your dad a handmade gift? You don't have to be an art prodigy or a master of power tools, either. There are plenty of DIY Father's Day gifts that are beginner-friendly. Try building a custom birdhouse, embossing a custom leather keychain, crafting a wooden block photo holder for his desk, or making him a unique tie rack.
Get Foodie
If you find your creative calling in the kitchen, you've got your Father's Day gift in the bag. Just channel your inner chef to make your dad one of his favorite foods, or better yet, his new favorite food he doesn't even know yet! There are so many good Father's Day recipes out there, like bourbon bacon brittle, infused olive oil, or this Kansas City-style dry rub.
Get Creative
Don't be afraid to think outside the box for Father's Day. These are some unique Father's Day gift ideas that show you put thought into your gift.
Write down your favorite memory with him or experience together.
Write him a list of all the reasons you're proud of him.
Get each member of the family to share their favorite memory with him and put them all together in a booklet.
However you celebrate Father's Day, we hope it's a good one!