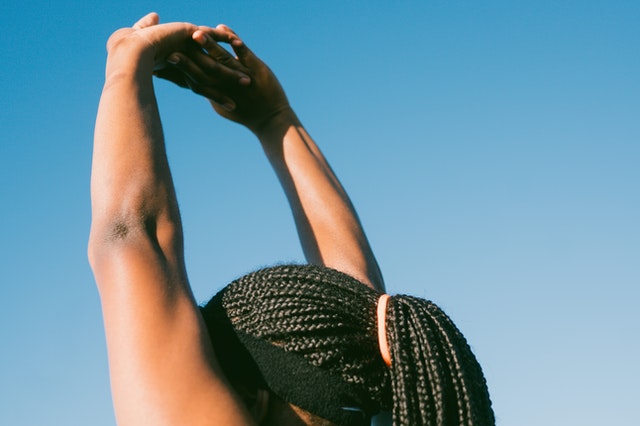 Warming up and stretching are important no matter what type of exercise you're doing. You probably know how to prepare for activities like jogging or weight lifting, but do you know how to warm up for roller skating? If not, don't worry! You're in the right place, because we're going to share some pro tips to help you prevent injury and have more fun on the rink. Keep reading to learn some of our favorite roller skating warmup stretches.
Roller Skating Warm Ups 101
Why Should You Warm Up Before Skating?
Have you ever wondered why people "warm up" before aerobic exercise? Did you think the phrase was figurative? It's actually literal! A warm up exercise literally warms up your body, as in raising your temperature. It also gets the blood pumping—again, literally—revving up your cardiovascular system by increasing blood flow to the muscles.
Roller skating is an aerobic sport, so it's great for your heart. Make sure to get the blood pumping before you hit the rink!
Warm Up Stretches for Roller Skating
Get moving. Jog in place, do some jumping jacks, or even just walk around for 10 minutes. Whatever you do, keep it slow and steady. When you start stretching, don't rush it. Try to hold each stretch for 30 seconds or more.
Stretch your calf muscles. Stand with one foot in front of the other, keeping your feet flat on the ground. On your front foot side, lean forward, bending your knee while keeping your other leg straight and your foot on the ground. The more you lean forward, the stronger the stretch is. Start slow and gradually increase as you feel the stretch.
Add this hamstring stretch. Stand in your chosen spot and bend at the waist, keeping your legs straight, while reaching for your toes. Hold this for 30 seconds and switch legs.
Do some quad stretches. Stand next to a chair or wall for support. Place one hand on the chair, and use the other to grasp your ankle and pull it behind you. This stretches out the quadriceps, aka the front thigh muscles. Hold for a count of 30 and switch legs.
Loosen up your hips. To stretch your hips, kneel on the ground in the "take a knee" position, aka one knee bent under you on the floor, and one out in front of you with your foot flat on the floor. Slowly lean forward until you feel the stretch. Hold for 30 seconds and alternate with your other side.
Once you complete your warm up and stretching routine, you should be feeling nice and loose. Shake it out and lace up those skates. You're all set and ready to hit the rink.