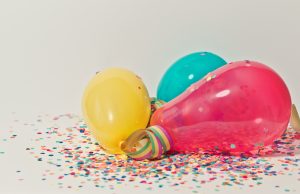 This time of year, it seems like there's a different party every week. Church functions, school plays, fundraisers, and social gatherings are all on the docket. If you're in charge of planning a party during the holidays, things can feel pretty overwhelming. But at Rainbow Roller Rink in Tonawanda, NY, we have some great tips for easing the pressure and throwing an unforgettable party!
It's All About Location!
Choosing the right venue for your holiday party could make or break it before the first guest ever arrives. Try picking a unique location that is fun and family-friendly. Throwing your holiday party at Rainbow Roller Rink means everyone will have a great time. Our DJ creates the atmosphere and our attractions do the rest!
Plan Ahead
Planning ahead means more than just sending out invitations and setting a time and date. Think about what makes a party fun! Planning games and activities is easy at Rainbow, too. We'll help you get things set up so you have less to worry about. That way, you can turn your attention to setting up the Secret Santa!
Don't Forget To Have Fun
With all the stress of the holidays on top of planning a corporate party or a social gathering with family and friends, sometimes the hardest part can be remembering that it's supposed to be fun. Just remember that once everyone has shown up and the party has begun, there's nothing left for you to do. Let us keep things rolling in the right direction while you go cut loose on the hardwoods!