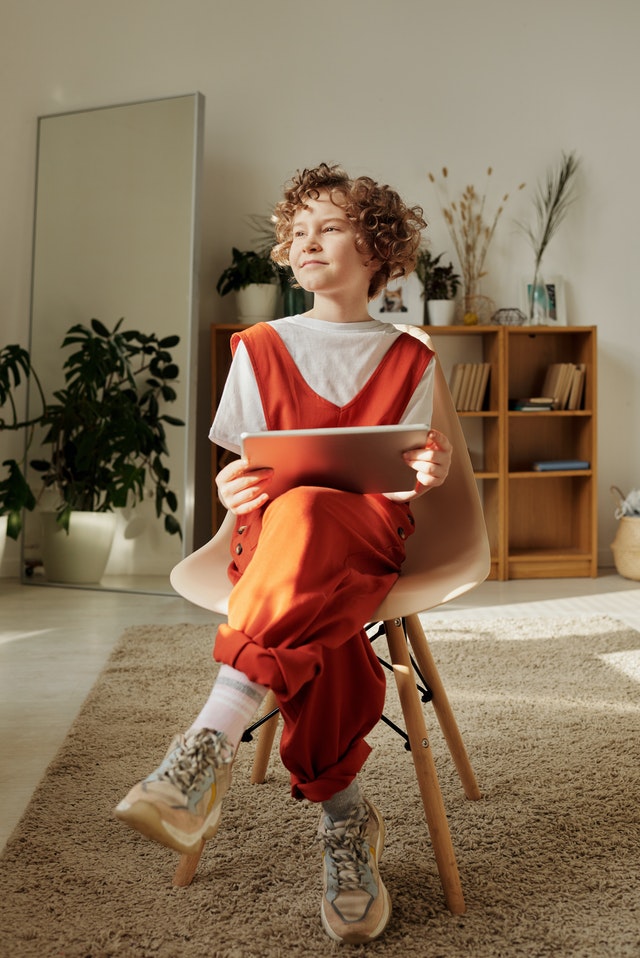 With the state lockdown set to last until at least May 15th, parents and kids alike are getting antsy. What's a stressed parent to do? If you feel like your kids have Watched All the Things, Played All the Games, and are now in the Let's Bother Mom/Dad Until We Get a Reaction phase of the lockdown, we feel your pain.
Check out these ideas to keep your kids entertained, and if you missed it, be sure to also go back and read our tips for staying sane despite coronavirus.
How to Keep Kids Entertained at Home: A Guide for Parents
Get crafty.
If your child is the creative type who can get absorbed in a project and work for hours, now is the time to let them loose in their very own "studio." Whether it's their bedroom desk, the kitchen table, or the back porch, create an area that you can leave in "studio mode" to allow your kid to work on projects that don't require much supervision. Set up some cups full of crayons, markers, or colored pencils, lay a dropcloth down to protect the floor, and make sure to put some kid-safe scissors and glue nearby. Give them a stack of construction paper, or even printer paper if that's what you've got. You can even cut open paper grocery bags to create a cheap, large format canvas for drawing, painting, collaging, and more.
If your little artist needs some inspiration, check out these easy craft projects or art journal prompts for kids.
Be dramatic.
Instead of watching the same movies or shows over and over again, why not expose your kids to some new (to them) types of media? There are tons of great options, including:
The Shows Must Go On! This YouTube channel shares a classic musical each week by famous composer Andrew Lloyd Webber.
The Center for Puppetry Arts What kid doesn't love puppets? The Center for Puppetry Arts isn't just a museum full of famous puppets (though it's definitely worth seeing beloved characters like Big Bird and Oscar the Grouch in person if you ever get the chance!), but it also offers weekly performances, workshops, and informational videos for kids, from Aesop's Fantastical Fables to sock puppet tutorials.
See the sights.
As fascinating as the stunning vistas of your own home may be (BEHOLD the mountain of laundry! MARVEL at the canyon of junk your kids have created on their bedroom floors!), a change of scenery is a treat these days. Enter virtual tours from the National Park Service. Your kids can experience some of the most iconic locations in the country, and hey, they might even learn something.
While we aren't yet able to open up and let kids burn off some energy roller skating, we look forward to making up for lost time when it's safe to reopen! Stay well and hang in there; you've got this.