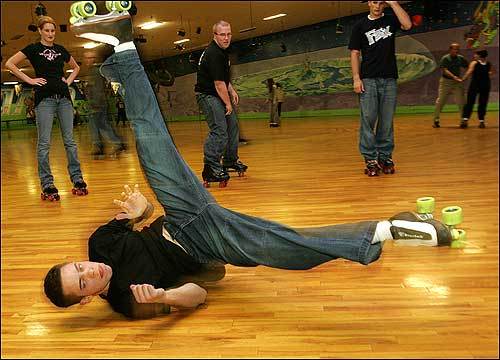 Roller skating has been a part of United States culture for decades in various capacities, whether it was roller skating waitresses or the rise of the skate park. Did you know there are several different kinds of roller skating? Different types of roller skating include:
Artistic roller skating
Figures. This involves circular moves that include two to three rotations
Speed skating.
Freestyle roller skating.
Group skating. This is where large groups of skaters skate together on the streets.
Precision skating.
Jam skating. This is based on the music and can either be choreographed or non choreographed.
We are going to give you a little background on jam skating. Jam skating is a combination of dancing, gymnastics and roller skating. Jam skating originated in the disco era but gained popularity during the 90's because of the style of music and evolution of break dancing during the decade.
There are dozens of tricks and moves associated with jam skating. However, there are four main styles that are the most well-known. First is footwork which focuses on the feet and doing mainly foot and skate tricks. Next is ground breaking which features small movements like toe jumps that do not cover a lot of ground or require a ton of movement. The next style, power, is most like break dancing and includes head stands, spins, and flips. Finally, shuffle skating is skating around the rink, forward or backward, to the beat of the music.
Now that you know a little more about jam skating, are you ready to come down to Rainbow Rink and try it out? Every Wednesday night we have our Adult Retro Night filled with fun music from the last 40 years and adult beverages. Check out our full schedule for theme nights, family skates, and much more.