Learning to skate can be an intimidating thought, just like learning any other new skill! It's never too late to learn something new. The best news is learning to skate is fun for anyone!
Why Should I Learn To Roller Skate?
Why should you learn to skate? Roller skating doubles as a workout. When you have an active hobby such as roller skating, you can skip the gym or the guilty feelings if you didn't move your body that day. Skating is great exercise and excellent for your health. Remember those 2023 resolutions you had? Hitting the rink can help you reach your health goals!
What Do I Need To Start Roller Skating?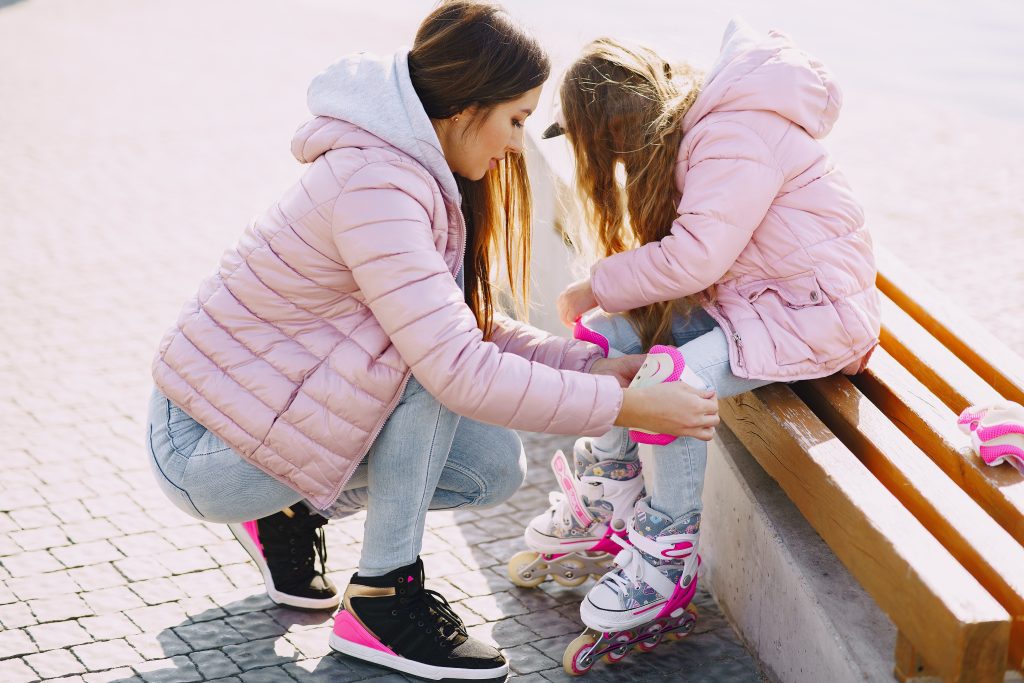 First things first, you'll need skates! You can always rent skates from Rainbow Rink while you learn what you like in skates and what you don't like as much! The main thing you want to think about bringing with you is safety gear. Things like a helmet, elbow pads, and knee pads can help keep you safe even if you fall. Sometimes that extra layer of safety protection helps you feel safer as you learn!

Don't be afraid to try something new. You may just find your new favorite hobby when you get out on the skating rink! Rainbow Rink is a great place to get you rolling, on skates that is! Check out our hours of operation for all of our upcoming hours, events, and pricing. Can't wait to see you learning to skate and having so much fun in the process!