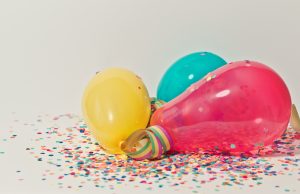 Summer is quickly approaching, and we bet you're searching for a great party venue in the North Tonawanda area. The Rainbow Roller Rink skating center is the best place to be! Discover a few of many reasons why you should book an end-of-year party at Rainbow Roller Rink:
Help Kids Get to Know Their Classmates
Your students spend their Monday through Friday in the classroom, but how much of that time is truly spent getting to know their classmates? A field trip or school party to Rainbow Roller Rink is exactly what they need! They will get to know each other, which will strengthen their friendship bonds for the summer and upcoming school year.
Obtain Great Exercise
Since sitting at a desk takes up most of a students' day, they need to take additional measures to get great exercise. But, exercise doesn't have to be boring – exercise can be extremely fun! Bring your kids to our skating center and watch them have fun and get toned.
Have Fun Outside of School
Teachers, you do your best to incorporate fun into your students' learning experiences. Add to the fun by taking them to Rainbow Roller Rink! With our many attractions – game zone, roller skating, and bounce zone – your students will have endless hours of fun with their classmates.
A skating party at Rainbow Roller Rink isn't only great for students. Coaches, you can bring your athletes here for an end-of-season party! Or, plan a field trip for your daycare kids. Whoever it's for, rest assured that they will have an absolute blast. Contact us today for more information.