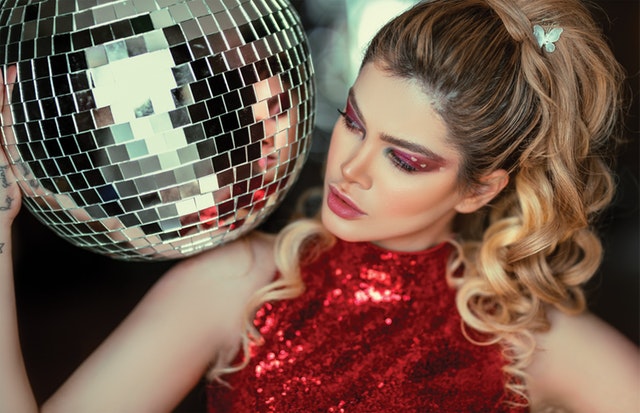 It may be cold outside, but that doesn't mean you have to miss out on the hottest weekly event in the Buffalo-Niagara Falls area: Retro Skate Night at Rainbow Rink! This adults-only event is sure to be your new go-to when you need to inject a little fun into the daily grind of the work week. Read on to learn more about Retro Skate Night and why you will NOT want to miss it!
Reasons to Join Us for Retro Skate Night
Girls/Boys Night Out
Gather your BFFs for a memorable night out! Drinks, skating, and getting your groove on make Retro Skate Night the perfect activity for a bachelor or bachelorette party, birthday celebration, or just because! Take your party to the next level by getting the whole group to wear retro outfits. Pick a decade and channel The Breakfast Club, Clueless, Saturday Night Fever, or whatever your favorite "period film" may be.
Best Date in Town
Speaking of memorable, if you're looking for creative date ideas in the Buffalo-Niagara Falls area, Retro Skate Night at Rainbow Rink is a must! Bring your sweetheart for a fun weeknight date that gives you the perfect excuse to hold hands. Spend the evening skating to your favorite classic songs from the 1970s through 1990s, make a toast to your love, and spend a night bonding with each other instead of your smartphones or Netflix queue.
Get Up and Get Down
It's easy to be a couch potato during the work week, but don't waste your nights just zoning out in front of the TV when you could be having fun and meeting cool people. Whether you go with a friend, a significant other, or just yourself, you'll feel much better if you get up and do something social and active. Skating and getting down to killer retro tunes is an instant mood booster on its own, but it's also proven that exercise has mental health benefits in addition to physical ones! Skating is also a great way to tone and strengthen your abs, legs, and butt; build endurance; and improve balance and agility.
Retro Skate Night in North Tonawanda
Ready for the details? Here's everything you need to know about our weekly adults-only skate session.
Who: Adults 18 years and up only — don't forget your ID!
What: Roller skating to all of your favorite 70s, 80s, and 90s music!

Adult beverages available for purchase with ID. (21+ only)
$6 admission
$3 skate rental

When: Every Wednesday unless otherwise noted. 8:00 pm – 10:30 pm.
Where: Rainbow Rink, 101 Oliver St. North Tonawanda, NY 14120
What are you waiting for? Join us for our next Retro Skate Night at Rainbow Rink and prepare to have a blast from the past!