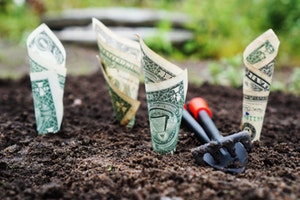 If you're a parent or teacher (or—gasp—both!) you no doubt have a busy schedule and a seemingly unending to-do list. Between your job, family obligations, sports and clubs, housekeeping, and all of the other responsibilities you're juggling, you've got a lot on your plate and not a lot of time to get it all done. So how are you supposed to plan a school fundraiser, much less make it successful?
First, take a deep breath. You've got this! Second, check out these easy school fundraiser ideas. It's all about delegating and spending your precious time and energy where you really need it. So sit back, enjoy a soothing beverage of your choice, and get ready to throw a school fundraiser that will earn you a spot on the Honor Roll with these tips from your local fundraiser event experts at Rainbow Roller Rink.
Event Planning Made Simple
One of the most important ways to make sure that planning your fundraiser doesn't become a second full-time job is to select an event venue with inclusive features like entertainment and catering. For instance, if you book a fundraiser event here in our Tonawanda family entertainment center, we take many of the planning tasks off your plate, including:
Hiring a DJ – We play the music of your choice!
Coming up with games and activities – Your event rental includes supervised programmed activities, access to the Game Room, and even a Light Show Extravaganza! For an additional charge, your event can also include access to our Bounce Zone for guests shorter than 54".
Feeding your guests – Our fully stocked Concession counter serves up pizza, popcorn, chips & dip, veggie trays, and more!
Hiring bartenders – We're happy to provide bar services if requested.
Easy School Fundraiser Ideas
Maximize your time and budget with a smart fundraiser that will get parents and kids excited. These are some of our favorite easy school fundraiser ideas.
Fundraiser Rebate Party
Available on Monday and Wednesday evenings from 5 pm to 8 pm, this is one of our most popular school fundraiser options. Guests pay the regular public session price and your group earns money back per admission. (Skate rental is included.)
Private Party
Our private parties are available on Tuesdays and Thursdays from 6 pm to 8 pm, and on Sundays from 5 pm to 7 pm. For $300 you can host 150 guests ($3 per additional guest), with skate and roller blade rentals available for $3. There are a couple of ways to make this type of fundraiser work for you.
Sell tickets to your event, marked up accordingly, and get most of your donations from ticket sales.
Entice people to attend with lower ticket prices (you can still mark these up over the base cost per guest), but generate revenue through other means. Raffles and silent auctions are particularly effective, especially if you can get local businesses to donate goods and services to use as prizes.
Whatever your fundraiser goals may be, we'd love to help you reach them with a school skating party at Rainbow Roller Rink! Contact us today to discuss your upcoming Tonawanda events.